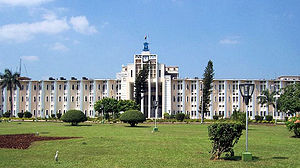 Bhubaneswar: The Odisha government has decided to enhance the penalty for not adhering to Covid-19 guidelines to Rs 1 lakh.
The State cabinet, which met here under the chairmanship of chief minister Naveen Patnaik, has approved the proposal to bring an ordinance amending the Section 3 of the Epidemic Diseases Act 1897 to increase the penalty amount and imprisonment term.
Briefing the cabinet decisions, the chief secretary Asit Tripathy, said that the amendment will enhance the imprisonment term upto 2 years or fine upto Rs 1 lakh or both.
The State government introduced Odisha Covid-19 Regulation 2020 exercising the power conferred under Section 2 and 3 of Epidemic Disease Act, 1897.