Bhubaneswar: Bihar chief minister Nitish Kumar rang Odisha chief minister and BJD supremo Naveen Patnaik for the second time Monday morning seeking support for his party candidate Harivansh Narayan Singh in the Rajya Sabha vice chairman elections.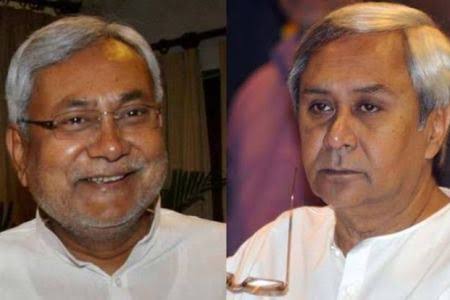 Singh if the BJP-led NDA candiate for the elections.
Following the telephonic conversation between the two leaders of regional satraps, Patnaik announced his party's support for JDU candidate Harivansh Narayan Singh for the election to the second top most post of the upper house.
Nitish had telephoned Naveen three days back soliciting support for his party candidate in the Rajya Sabha.
BJD's support for NDA candidate to win the elections is key as the Odisha regional outfit has 9 members in the Upper House.
The NDA has 100 members in the 245-member House. The BJP has 84 members while the Congress 41 in the Rajya Sabha.
BJD had supported JDU leader Harivansh Narayan Singh, who contested for the vice chairman posts as NDA candidate In 2018, The BJD's support came that time too following the requests by the Bihar strongman over telephone.