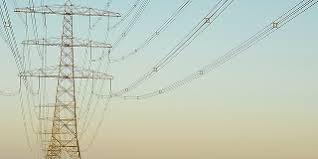 Bhubaneswar: The National Green Tribunal has served notice to the GMR Kamalanga Energy Ltd. on allegation of encroachment of forest land while laying transmission lines. Taking note of the petition filed by Satya Narayan Samanta, an environmentalists, the NGT has asked the generating company file its reply with three weeks.
Samanta, in his petition to the NGT, has stated that the GMR Energy has laid high power transmission towers with connectivity of 400 KV power supplying to state utility at Meramundali by illegally encroaching a substantial patch of forest land in Kamalanga mauza under Odapada tehsil of Dhenkanal district. He has pointed out that since the generating company has not obtained forest clearance for the project, the Odapada tehsidar has passed an eviction order. Not only that the Dhenkanal Divisional Forest Officer has served show-cause notice for the illegal use of forest land for non-forest purpose. But, the OPTCL has maliciously accorded in-principle approval to GMR for charge of power connection thus activating the transmission line. What is worrying, the petitioner has mentioned, is that the particular patch of said land comes under elephant corridor. There is every possibility of mishap to the elephant group passing through the land, he has pointed.
The NGT court comprising of justice SP Wangdi and Dr. PC Mishra, while taking into consideration the petition, has served notice on GMR to file the counter withing three weeks time. It has asked to file the requisites withing one week time.
The GMR Kamalanga Energy Ltd., a group company of Chennai-based GMR, has set up a 1050(3X350MW) coal fired power plant at Kamalanga in Dhenkanal district.