---
Bhubaneswar: The Special Investigation Team (SIT) is expected to submits its 7th Interim Report to the apex court sometime in September.
The SIT was constituted by the Central government in 2014 on the basis of a July4, 2011 order of the Supreme Court to suggest modalities to unearth black money. While Jusice MB Saha is the chairman, Justice Arijit Pasayat is the vice chairman of the SIT.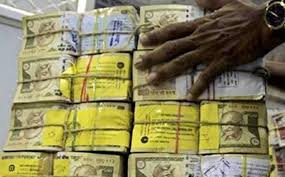 The SIT vice chairman Justice Pasayat Sunday said that the Team is now focusing on shell companies which are being used by unscrupulous people to cover up black money. Claiming that the SIT is working satisfactorily, he said that many of the suggestions of the Team has been accepted by the government.
Pasayat had a meeting at Cuttack on Sunday where he met the top officials of investigating agencies like the CBI, ED, IT, Crime Branch, and Vigilance Police besides the state mining department and commercial tax department.