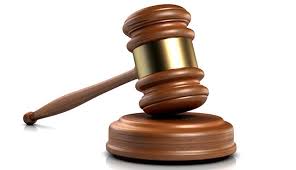 New Delhi: If you are rich, think twice before you decide for a divorce. For the court may fix the alimony at a high.
A Delhi court has directed a rich husband to pay Rs 4 lakh every month to his divorced wife. Not only that the court has said that the monthly maintenance will be enhanced by 15% every year.
What weighed in the mind of the principal judge Narottam Kaushal for a high maintenance money is that the husband name was found in Fortune 500 'Super Rich' list of Business World magazines, which pegged the net worth of the person at Rs1000 crore.
"The ranking of the family business in the 'Super Rich List' and assets of these firms at Rs 921 crore published in Fortune 500 publication, indicates that the husband, who is the only song, belongs to a very affluent business family of India," the judge observed.  Stating that there was a "significant jump" in the income of the husband in two financial years which could not be ignored, the judge said "The applicant cannot be denied the benefits of this increased income of the husband."
The destitute woman had to move to trial court, high court and finally to  supreme court to claim the maintenance. However, the supreme court remitted the matter back to the trial court which directed for the payment of Rs 4 lakh maintenance per month for the woman and her minor daughter.