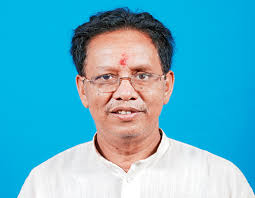 Bhubaneswar: The Odisha government, which has slapped notices on 212 mining companies for payment of penalty to the tune of Rs 60 lakh crores, has received a paltry sum of Rs70 lakh in the last five years.
The state steel & mines minister, Prafulla Mallick, Saturday said that while Shiva Cement has paid Rs 68,89,014 for illegal mining from Faturbahal limes stone and dolomite mines, one A.N. Patnaik has coughed up Rs 1,05,698 out of Rs 3,36,962 demanded from him for the illegal mining from Banki dolomite mines.
The state government has demanded fine from 72 mining companies and individual miners in Joda cricel, 8 in Keonjhar, 5 in Sambalpur, 23 Rourkela, 7 Koraput, , 14Jajpur Road, 11 Baripada, 3 Kalahandi, 10 Cuttack  and  2 each in Talcher and Bolangir between 2012 and 2016. However, only two out of the 212 have responded to the government notice . Most of others have obtained stay from the revision authority in the union minister of mines. Several government companies like SAIL, MCL, OMC have also stayed the recovery of the fine amount appealing the revision authority. Several cases are also pending in the high courts and supreme courts.
The minister said that the state government is expediting the calculation of the fine amount keeping in view the August 2 supreme court's directives in connection with the mining scam case in the state.