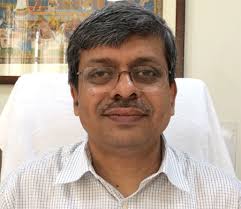 Bhubaneswar: The Odisha government Monday accorded official approval to the Gangadhar Meher Lift Canal System for Bijepur in Bargarh district.
The project was announced by chief minister Naveen Patnaik, early this month.
The state cabinet, which met under the chairmanship of chief minister on Monday, gave its not to three proposals including the Canal project.
Briefing the media persons about the cabinet decision the state agriculture minister Damodar Rout, and chief secretary AP Padhi said, "The Rs 1246 crore lift irrigation project will irrigate a total of 32,000 hectares of land in Bijepur(19,000), Sohela(8,000) and Barpali(5,000)", and added,  "A tender in this regard will be completed within March, 2018."
The chief secretary said, "The cabinet also cleared the award of contract to Laxmi Constructions of Ahemedabad the  Rs 173 crore Underground Sewerage Project for Bhubaneswar's Sewerage District-II (mostly comprising Old Town areas). The contract awarded earlier to East Coast Construction was terminated for irregularities in execution of the  project," said  Padhi adding, the project would be completed by July, 2020.
"The cabinet also accepted the proposal of prorogation of the last assembly session.