Bhubaneswar: Rourkela airstrips is going to take off from the new year.
The airstrip in the steel city of Odisha is ready to receive the maiden flight from Kolkata on January 23, 2018. The Air Odisha, which has got the license for the route, has informed that the regional connectivity from Kolkata to Rourkela has been schedueld to be started from January 23,2018.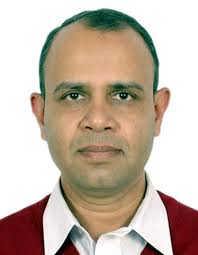 The chief secretary, AP Padhi, who took a meeting of the state-level co-ordination and monitoring committee of the UDAN scheme, here on Wednesday, directed the officials concerned to expedite the process of making Rourkela airsarip operational as the infrastructure is now ready for flights.
Close on the heels of  Rourkela, the Jharsuguda airstrip in the state would be ready for flight operation, the chief secretary said adding that flights will be operational from first week of February connecting Jharsuguda with Raipur and Jagdalpur.
Rourkela and Jharuguda are among the four aristrips in the state which has been included in the Phase-I of the UDAN scheme. The other airstrips are  Jeypore in Koraput and  Utkela in Kalahandi district. The Biju Patnaik International Airport,Bhubaneswar, will serve as the mentor airport for the scheme.
Jharsuguda, meanwhile,  has been upgraded to an airport from an airstrip.
The chief secretary also directed to make Utkela and Jeypore strips ready by March, 2018 so that the Phase I of the UDAN scheme could be fully  implemented.
Routes like Bhubaneswar to Rourkela, Bhubaneswar to Jharsuguda,Jharsuguda to Ranchi,Bhubaneswar to Utkela, Utklela to Raipur, and Bhubaneswar to Jeypore have been suggested for regional connectivity.
The Director General of Police, R P Sharma, said around 135 policemen  and 27 fire personnel have already been trained to provide security and fire services in the regional airports.
The general administration and civil aviation special secretary, AK Meena, said that the state government, to encourage flight operators to fly in the region, has decided to reduce VAT on aviation fuel from 5 per cent to 1 one percent and bear 20 per cent of  the Viability Gap Funding. It will also provide subsidies and financial assistance for regional air connectivity, as a part of the 'Make in Odisha' initiative.
The average price of a ticket for these flights would be around Rs 2,500.