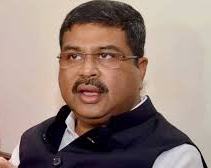 Bhubaneswar: The Odisha food supplies and consumer welfare (FSCW) minister, Surya Narayan Patro, has urged the union petroleum minister, Dharmendra Pradhan, to supply LPG gas to the Ujjawala beneficiaries in the Titly cyclone affected districts of the state.
Patro, in a letter to the union minister on Monday, has stated that 3,72, 6 52 Ujjawala beneficiaries living in Ganjam, Gajapati and Rayagada districts have been badly affected due to the cyclone Titli and the subsequent flood in the second week of October 2018. These beneficiaries are not in a position to pay even for the subsidized gas cylinder. Therefore, the union minister should take up the matter and supply gas at free of cost to these beneficiaries.
While in Ganjam district the number of Ujjawala beneficiaries is 2,39, 683, it is 50,990 in Gajapati and 81,979 in Rayagada districts.
"At present these people are worst sufferer and unable to pay the subsidized rate fixed by your department. I request you to waive out the subsidized cost of the domestic LPG cylinder and supply the same free of cost which will help ameliorating the sufferings of the poor beneficiaries in the three districts".