Bhubaneswar: Odisha chief minster NaveenPatnaik's secretary transformation and initiatives (5Ts) VK Pandian Wednesday visited Malkangiri and Koraput and reviewed the functioning of the government hospitals in the two tribal-dominated backward districts in Odisha.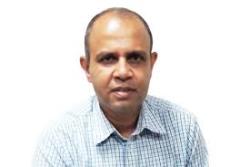 Pandian along with the principal secretary finance AK Meena and managing director National Health Missioin Shalini Pandit landed in Malkangiri in a helicopter in the morning and visited the district headquarter hospital there. The three senior officials reviewed the activities of the health department in the district along with the district collector Manish Agarwal, police SP Rishkesh Dnyandeo Khillari and CDMO. The district was promised more number of ambulances and Mahaparayana vehicles.

Later, Pandian and the two senior officials landed at BSF helipad near Koraput about 11.30 pm and reviewed the activities of the Saheed Laxman Nayak Medical College and Hospital in the district head quarter town of Koraput. The visiting officials assured that the medical college and hospital would be up-graded to 500 beded hospital soon. The district collector Madhusudan Mishra, police SP Mukesh Kumar Bhamoo and the CDMO were present.
The trio to visit Nabarangpur district before winding up their one day visit to the southern tribal districts and returning to Bhubaneswar.