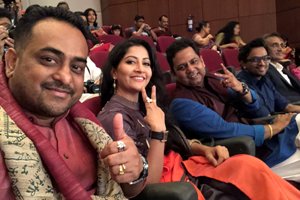 Bhubaneswar: Sambit Kumar Mishra, the president of Odia Society of Singapore (OSS) has been removed from his post.
Mishra, who was allegedly continuing as the president of the Society in violation of the by laws of the organisation, had to be removed through legal notices served on him as per the laws of the Singapore.
The Society on Saturday has elected Alok Kumar Panda as the new president of the Singapore's only Odia organisation.
The other office bearers who were elected are Subrat Kumar Nayak(vice-president), Subha Tripathy(secretary), Bibhuti Bhusan Mallik (assistant secretary) and Dharma Acharya(treasurer). Soumya Kumar Pal and Ranjan Kumar Sahoo have been elected as auditors. Pratyush Kumar Hota, Reela Patro,Prasanna Kumar Jena and Swagatika Mishra were elected as executive committee members of the Society.