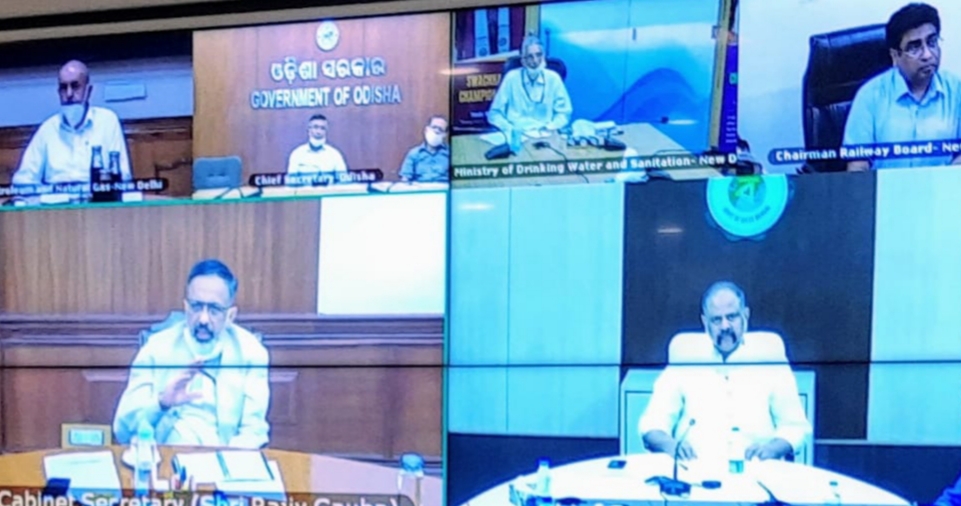 Bhubaneswar: Nearly 45 lakh people in over 1500 Gram Panchyats of 89 blocks in Odisha have been affected in the Cyclone Amphan which lashed the coastal districts of the State on 20th May.
The Odisha chief secretary, Asit Tripathy, Thursday appraised the union cabinet secretary Rajiv Gauba about the damages caused due to the cyclone in the State.
Joining the video conferencing convened by the cabinet secretary, Tripathy said 44.80 lakh people of 1500 panchyats of 89 blocks in 12 coastal districts of Odisha have been affected as the cyclone Amphan hit the State on Wednesday.
He said houses in large number have been damaged. Electricity installations have been badly damaged in the cyclone.
The chief secretary pointed out that the cyclone has caused widespread damage to crops and farm fields. Over 1 lakh hectare farm land has been affected due to cyclone, he added.
Tripathy said while the road communication would be restored today, it will take one or two day to bring to normal the power supply.
The video conference was also attended by the chief secretary of West Bengal, the worst affected State in the cyclone.